Masturbating in a Relationship
Contrary to the popular belief, masturbating while in a relationship is completely normal, and absolutely beneficial. Many people stray away from masturbating in a relationship under the assumption that "I am or should be getting enough from my partner". As long as masturbation is not getting in the way of having a healthy sex life and relationship, it can be a huge boost to your mojo!
You're Human.
Masturbating as a whole has always been seen as a taboo - is it dirty to touch yourself? Pleasure yourself? While a huge part of my work is focused on undoing masturbation shame, the other half is showing people just how normal it is under all circumstances. Masturbating in a relationship has been seen as threatening as some - am I not enough? What are they masturbating to? Why do they do it without me? Here's the thing babe: Just like going to the gym to better your strength & physique, masturbation is your individual opportunity to connect with yourself and your sexuality.
Masturbating in a Relationship is normal. Here are some top reasons: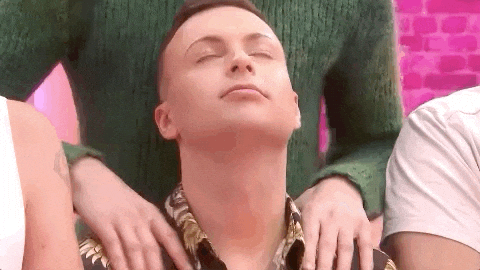 1. Me time is Essential
What other way to lavish yourself with intimacy and care like masturbating? Giving yourself time get familiar with your own body can very well be considered a necessity. During this time, you are safe to see what feels good, fantasize, relax, and restore from having an incredible orgasmic experience. It's healthy for you, and has shown to uplift mood, help you sleep, and crush everyday stress.
2. Boost your sex drive
What many people don't know is that masturbating can actually fuel your sex drive- yes, thats correct! If you feel your sex life with your partner is in a funk, you may want to try going to step 1 and explore your arousal. The less time we put into our own sexual health, such as orgasms/arousal, the less we crave it- ironic isn't it?
3. Great for times alone or when your partner isn't available
Whether your partner is gone on a business trip or not in the mood for sex, masturbation is a great way to meet your own needs. This also takes tension from your relationship, since your sexual gratification shouldn't primarily depend off your partner. If you have a higher libido than your partner, it's also a good space to level out.
4. Sexual variety
Breaking habits, or creating new ones- masturbation is a great way to add spice into your relationship. There are many ways to get creative in masturbation, and they can involve your partner via mutual masturbation. Try masturbating somewhere new in your home, perhaps in the shower. You can mutually masturbate as part of something new for foreplay, or show your partner how you like to be touched! If you have fantasies you want to explore, visualize them in your mind and use them in masturbation to see what they feel like.
5. Mutual masturbation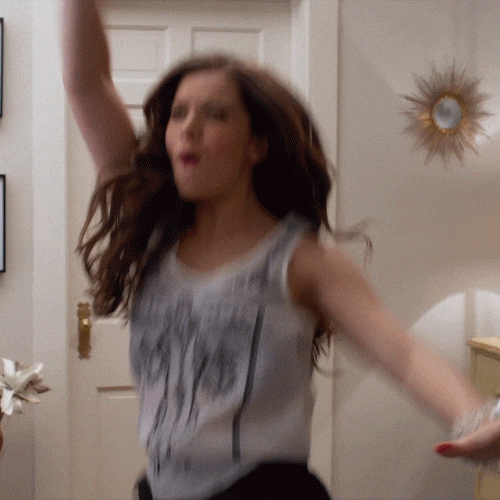 Mutual masturbation is not only hot, but can help show our partners what we like. Use it as a tool to be an exhibitionist, teacher, spectator, and performer all in one. If you haven't, you can read my blog on mutual masturbation to spark ideas on how to get yourself and each other going.








The Q: What are your thoughts on masturbation while dating someone? The community said….


Now, the concerns.
You don't like the idea of your partner masturbating? Read this.
One of the most common remarks I get is partners being upset that they're significant other masturbates. They take their partner's normal masturbational urges as a direct threat - feelings of not being enough, jealousness, you name it. I'm not going to sugarcoat it: It's absolutely necessary to reframe that thinking, since it's not your place to tell someone they can't do something humanly normal.
Unless it crosses some boundaries and becomes a legit concern (read below), it's time to focus inward and see why this triggers you. Vice versa, it's not your partner's place to tell you what you can & can't do with your body. I would highly recommend working with a sex coach or therapist to help you work through this hump together, and start to feel empowered in yourself babes.
When is masturbation a concern?
I totally get it, we've all seen the taboo situations of a partner masturbating too much or saying it lowers one's libido. Perhaps you're in the spiritual world and fully believe in semen retention (which I have 3 million reasons as to why this is really only mentally beneficial). Masturbation is a normal, human function that usually isn't concerning. I would say that someone's masturbation habits should be considered concerning if…
They are getting in the way of your life, like missing work or not paying attention to your spouse.

They are endangering others, like masturbating in front of people who didn't consent to see

Your behavior feels compulsive, and you wish you could stop
While it's been long proven in the psychology world that sex addiction isn't a thing, but there are certainly behavioral and compulsive issues surrounding sexual acts: Including masturbation. Consider seeing a sex therapist!
All in all, we gotta agree on one thing: There is always room for more self-loving, and pleasure is a very beautiful way to support yourself and your partner. Follow me on Instagram to submit your stories and stay up to date on topics, tea, and education!