Internal Orgasm for Vaginas
Internal stimulation was somewhat of a mystery to me for most of my sexually active life. I wondered, how come I couldn't orgasm from penetration alone? How come when I tried standard dildos, nothing really happened for me? While the act of penetration via penis, fingers, or toys felt generally good - it wasn't giving me an orgasm. Upon getting educated on my body & having patience while I experimented with myself, I discovered I'm not alone in this endeavor. Even better, I discovered that internal stimulation is very much possible as it is enjoyable.
A Personal Endeavor
I will be straight up - I thought I was broken for a very long time. I remember asking my friends, my gynecologist, and even strangers in conversation if they came from penetration. The answer around internal stimulation was always the same: It happens for some, and it doesn't happen for others, or something is wrong with you. Penetration felt amazing, but there was no damn way it was getting me anywhere close to orgasm. I discovered on my own, like most vulva owners do, that clitoral stimulation at the same time was way more fun.
My epiphany that internal stimulation was possible for me didn't come from sex at all, it came to me in the gym. Having bought my first kegel ball in Spain when I was 16 (shoutout Intimina), I wanted to test if I could hold it in during a workout. As I pridefully waltz around the gym, kegel ball firmly in pussy, I met the leg raise machine. You simply put your back against it, lift up on your forearms, and lift your legs up vertically to do a crunch.
After a few crunches, I noticed how tightly my pussy was gripping onto this damn kegel ball (what I now know to be my pelvic floor muscles). Feeling the ball and squeezing around it, I realized I was straight up AROUSED at the gym. My face was flush red, and I kept doing my leg raises hoping I was keeping a straight face. I kept squeezing harder and harder, the leg raises moving the ball inside of me perfectly: I came at the fucking gym. I know now what happened to me is called a "CoreGasm", but it was 100% made possible with the magic kegel ball.
From there, I saw my life flash before my eyes. Internal stimulation JUST HAPPENED, meaning it had the potential to continue happening.




Society & Porn
Before I give you all the tips and tricks on how I found the secret to my internal stimulation, let's rewind. Why did I, a teen, think I was broken for not feeling an explosion of orgasmic bliss when I was penetrated? Let's say a mixture of pornography, and a massive lack in sex education.
Porn is unrealistic for internal penetration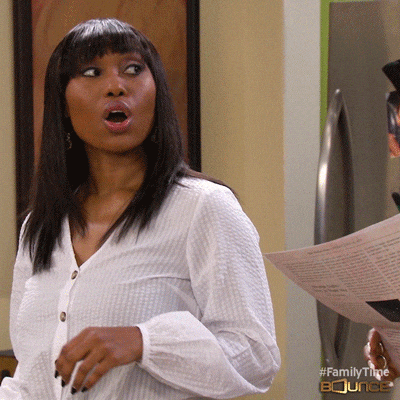 While it's true that some vulva owners can cum everywhere from internal stimulation alone, that isn't the majority. I couldn't make that out for myself since 10 years ago, porn was far from being women centered. All the films I would watch would be a woman going from kissing, to a blow job, straight into getting railed and her "magically" wailing in pleasure. Obviously now, we know that's acting because porn is not reality. I found that during these times, I gravitated heavily towards lesbian porn since it catered more to a woman's experience. Plus, many films involved no penetration at all, and it was fulfilling seeing two people have pleasurable sex without any insertion.
The anatomy of internal pleasure


Just for some stats, only about 20% of vulva owners can orgasm from penetration alone. With that being said, the grand majority of us need clitoral stimulation. But, here's the catch: All orgasms come from the clitoris, and the majority of the clitoris is INTERNAL.
Shoutout to some additional sensitive like the A-spot (anterior forex). So those lucky few that can cum everywhere from penetration alone have god's gift of clitoral placement and some lucky penis hitting all the correct angles. Below, you can see the structure of the clitoris.
Photo sourced from Wiley Online Library
What you see on the outside is truly the tip of the iceberg. The clitoris is formed of the same erectile tissues penises have, meaning that it swells up and gets "hard" when you're turned on. Basically, if we have massive lady boners and 80% of our clit is hiding inside of us, how come we can't enjoy the damn spot? Angles, babe.
Curve it UP.
After cumming everywhere at the gym, I rushed home and decided to explore this feeling more. Using my fingers, I juiced them up with lube and stuck a couple in to essentially poke around like a mad woman. Sticking my fingers in straight was lack luster, and so was angling them north and south. Upon googling some super shitty website, I found a guide for squirting. I thought… if people are power squirting from this, then it must feel good. The trick to this was curving the fingers upwards, towards the belly button.
Yes, this was 17 year old me discovering my G-Spot or the internal structure of the clitoris. As I curled my fingers in, I felt a nice spongy area of my vagina about 3/4 of the length of my fingers (the urethral sponge). Applying pressure and stroking in the famous "come hither" motion, I FINALLY FELT SOMETHING. I will say it wasn't pleasurable, more so uncomfortable since it felt like the pressure of needing to pee. I found it to be more of a nuisance than anything - and I sadly took my fingers out, and ditched the idea of internal stimulation until I hit my early 20's.
Yep, I will open - heartedly admit I went my entire marriage not cumming from internal stimulation. That's a story for another day, considering I finally met the true love of my life… The Njoy Pure wand. My new daddy. My dom. My Mecca. The reason I can have consistent and mind-blowing internal orgasms.






A Toy Changed My Life


Now that I've embarrassingly admitted that penetration got me no where near orgasm, that changed with this metal wand. My friend Lily from MedAmour sent me my first Njoy Pure Wand to review on my fresh, baby sex blog.
Having gone years thinking only my external clit could feel anything, I was not too thrilled to try it. As with any toy, I give it its fair time to see if anything happens. Slipping it inside of me, the immense curve and weight of the stainless steel instantly hit the right spot and made me feel those nostalgic gym memories of the kegel ball. I had an immense amount of pressure on the inside, and it was making my external clitoris start pulsating with excitement. I took my time, about 10 minutes slowly rocking the wand back and forth as it massaged my internal clitoris. I truly felt like I was going to explode, but I hadn't come to orgasm just yet.
I reached for my Lelo Lily 2 per recommendation from MedAmour to add to the internal stimulation. Within about 10 SECONDS, I had the most powerful orgasm of my life at that time. This was so different than the typical orgasm I had from just my external clitoris. My entire pelvis was consumed in the radiating buzz of orgasm, shooting all the way to my ass. I was paralyzed, and my legs were locking while the wand's weight relentlessly kept pushing and causing more waves of pleasure. After that, I immediately was out of breathe and got a bit of a headache, I had to lay down and process what the fuck just happened to me.
Like a prophet finding their message, I found mine that day. My internal stimulation is very real, and it takes hella curve, weight, and TIME. Ever since this moment, internal stimulation has become a staple for me since I know how to access it in myself.
Finding your internal stimulation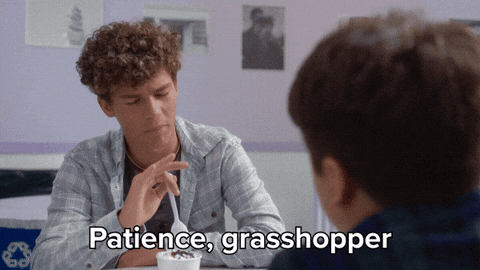 I cannot stress enough the importance of exploring your own body and being PATIENT. Without giving myself time, or having the open mind to try a toy, I would probably be disgracing the full capacity of my clitoris. Now that I know how to get it turned on, I know exactly what toys, angles, and penetrative positions do me the best.
My Top 3 Internal Stimulation Toys
nJoy Pure Wand
The one that started it all for me! Try out this G-Spot classic from my trusted MedAmour, Use code "JULIETA" to get $10 off your purchase of $50+.
Lora Dicarlo Onda
This is one of my favorite toys because it's robotics let it do a vibrating "come-hither" motion that strokes exactly like a perfect finger (who actually knows what it's doing). Did I mention it can go for a VERY long time? Yas! I got my Lora Dicarlo Onda from Peepshow Toys.
Velvet Thruster Nanci:
Not only do you get the AHHMAZING curve to the G-spot, you get the consistent thrust too! I love my Velvet Thruster Nanci, which you can get for 20% off using code SEXPERT20.