Julieta Chiara
G spot bliss: Njoy pure wand & uberlube
For years I have seen rave reviews about Njoy's beautiful stainless steel toys, but never actually pursued them- why is that?
Well, for years internal stimulation didn't do much for me, especially if it didn't vibrate- that is until I started experimenting and found that internal stimulation for females is far more complex than we thought. Ironically enough, the traditional phallic shape or actual penis doesn't properly stimulate the "G Spot", or factually known as the inside portion of the clitoris. 
When feeling inside of our vagina, we can slightly hook our finger and feel a spongy area about 3/4 way of your finger- that spongy area is erectile tissue, that when stimulated, it engorges and produces pleasure- known as the mystical G spot, or the inner workings of the massive clitoris gland. Stimulation usually occurs by keeping the finger curved and delivering direct, constant pressure- this can result in orgasm or ejaculation for many females!
But that's catch- many times this area isn't being properly stimulated because what we insert lacks a proper curve, or a generous amount of pressure. When I started using insertable toys that had a funky shape, I didn't think it would be feasible until I realized that these unique shapes are exactly what I needed to start experiences the bliss of internal stimulation. What was even more surprising was that the heavier the toy, the easier it was to achieve this internal pleasure- that's where stainless steel and glass toys come In for the win. 
NJOY PURE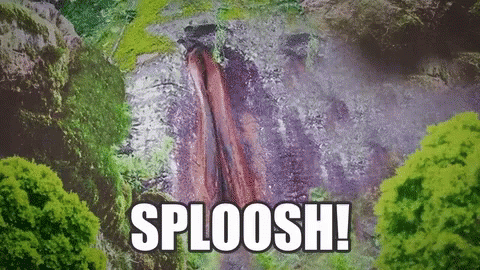 The Njoy Pure has been called the mother of squirting, the holy grail of female orgasms. It is a big, curved toy with spheres on each end- one bigger, the other one smaller. Since it is 100% stainless steel, this toy is actually really heavy as compared to any other dildos or vibrators. The biggest appeal to this toy is its curve, for its perfectly made to apply heavy pressure to your G-Spot area, as well as cervical stimulation for those who seek it. 
When using a glass or steel toy, I thing it's better to use a silicone lubricant to maintain proper protection, since these toys can be more abrasive should you not be ready for them. 
Before the Fun: Uberlube
Silicone lube has usually given me a certain degree of negative flashbacks to my high school days where my partner and I would buy the nasty, flavored Durex lube at Walmart because we didn't know any better- oh how the times have changed! I am so grateful that Medamour sent me Uberlube, because apparently I have been completely blind to the best silicone lube there is on the market. I knew the Njoy Pure would take a certain level of experimentation, so I wanted a silicone lube that wouldn't require reapplication, and would protect the delicate skin of the vulva. 
What I loved at first sight is that this lube has the classiest packaging- a simple glass bottle, white lettering, and a VERY convenient pump to make sure the lube doesn't spill everywhere. Putting one pump on my hand, I was surprised to spread it around my vulva and experience ZERO stickiness, nor was there a nasty silicone scent. Uberlube is also infused with Vitamin E, so that would explain why it honestly felt more like a lovely moisturizer- I want a massive bottle of this to rub all over my body!
Since the Njoy Pure wand was cold, I made sure to put a pump of Uberlube on it as well, and graze it with my hand to warm it up before using it. (PS- Uberlube can actually be used as a daily vaginal moisturizer or applied to hair for frizziness- who would have thought?)
The Experience
Since I am just exploring glass and steel toys, I found that the biggest hurdle I face is the initial coldness of the toy. Steel toys can be fun because you can play with temperature, but I found that if a toy is cold my vagina cramps up and makes insertion uncomfortable (why I recommend warming it up with your hands and some lube).
Now, this is a heavy duty toy- I absolutely recommend you insert it SLOWLY, and feel out every portion of its curve. Using the larger sphered end of the wand, I found the initial feeling to be quite odd- this is far from being phallic shaped, and it was a small, initial stretch at the base of my vagina. When slowly working its way up my vagina and near the magical G spot, the sphere shaped end was truly magical in terms of sensation. Paired alongside its unique curve, it was 100% easy to feel my G Spot and apply pressure to it by simply tilting the toy back and forth- this feels somewhat like intense pressure behind your external clitoris and urethra, incredibly similar to the feeling of pressure you get before having an orgasm (or squirting for some). Unfortunately, I am not a squirter- trust me, I have spent hours and hours with my vagina trying to figure it out, and it just won't happen for me- which is totally okay!
Feeling the pressure this toy produced, I can definitely see how it can cause automatic bliss for our squirting sisters- for the rest of us, we still get to enjoy its incredible sensation. 
The curve came in even more clutch when I slowly started to thrust the toy in a back and forth motion- it was incredibly comfortable for my wrist, as opposed to phallic shaped objects in which I need to do some acrobatics for. I wasn't thrusting the toy in and out of my vagina, but rather keeping it in place and producing a rocking motion so there was direct pressure on my G spot at all times.